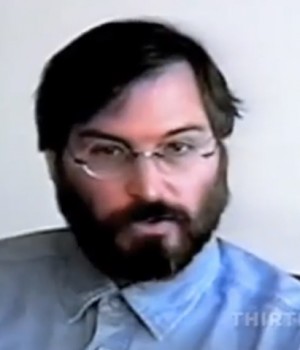 In this video, Steve Jobs has hair.
Based on the images that we have of him in our mind in his final years, this doesn't look like the man we knew.
But, it sounds like him.
This 46 second video is probably the most important piece of advice that any entrepreneur can hear.
Steve Jobs – His vision of the world
Need to raise capital? Want to become a more persuasive presenter? Want to master social media? Is it time to overhaul your website? Unlock the library to get free access to free cheat sheets and business tools. Click here for free business tools.