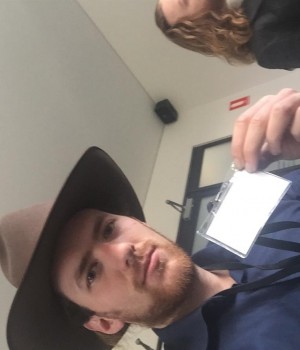 What is the 30under30?
30under30 is an Anthill initiative launched in early 2008 to encourage and promote entrepreneurship among young Australians.
Each year, we invite our readers to nominate young Australian entrepreneurs deserving of recognition for their outstanding entrepreneurial endeavours. More.
Dailius
Wilson (b. 1991)
Name: Dailius Wilson
Age: 23 (born December 1991)
Gender: Male
State: NSW
Known for: Increase My Online Business
At 23 years of age, Dailius Wilson bears the distinction of being both an intrapreneur and an entrepreneur. Already recognised for his involvement with Content.Care, Circlebrush, and Oneflare. Now, he's proudly heading up a new venture called Increase My Online Business.
"Increase My Online Business is one of three ventures I am currently involved with," Dailius recently told Anthill.
"I provide daily market insights on digital trends and allow clients to seek our services for consultation. We specialise in digital sales and growth hacking techniques. The main function of the site is to serve as a pro bono content hub for aspiring entrepreneurs to receive the latest insights into the market."
Seemingly enigmatic, Dailius has a heap of accomplishments to his name. He's helped generate millions worth of lead volume in startups to date, earning him the affectionate nickname "the Wolf of York Street." Simply put, Dailius has a knack for finding ways to help companies find new or optimise existing methods to make money.
Oh, and he was on Ellen in 2013, where he learned that he had a talent for opera, and he is also a globetrotting professional DJ. He even completed university with flying colors, whilst working more than 50 hours per week at his various companies.
Wow! What more can we say? Oh yeah, we are proud to announce Dailius Wilson, one of Anthill's 30under30 for 2015!
Anthill asks:

Dailius

Wilson

, what's your superpower?

My super power is to turn stone cold people into loving cherubs – with a knack to make anyone who tries to close the door on me or my ideas with an immediate no into an eventual warm and caring fan. I also think that on the phone I am Superman – but I do find my kryptonite to be people who are grumpy from waking up too early ! Also any good superhero has to admit their weaknesses and I have spent my life trying to perfect mine – I hope to keep building myself into the future !
SHOW YOUR SUPPORT
You can show your support for this outstanding young entrepreneur in one of three ways:
1. TWEET THIS POST:

USE THE TWEET BUTTON AT THE TOP OF THIS PAGE. YOUR TWEET WILL SAY: CONGRATULATIONS DAiLIUS WILSON, 2015 ANTHILL 30UNDER30 WINNER!

2. TRIGGER A REACTION ON FACEBOOK:

HIT THE 'LIKE' BUTTON AT THE TOP OF THIS PAGE.

3. LEAVE A COMMENT:

SHOW YOUR SUPPORT! SHARE THE LOVE!