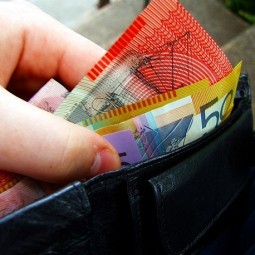 According to research recently undertaken by global online accounting software Xero, Australian SMEs that use online accounting are getting paid 19 days faster nowadays than they were two years ago – down from 51 days to 32 days.
This statistic comes from analysis of four million Aussie SMEs in the two years since October 2011.
This 37 per cent reduction in the number of days it takes to get paid has naturally resulted in better cash flow for these SMEs using online invoicing.
How does online invoicing work?
With online invoicing, small business owners can send invoices from a mobile device, see if invoices have been opened, and with automated bank feeds, they can regularly check their accounts and stay on top of collections.
Worldwide, Xero's analysis compared monthly invoicing activity for a group of 43,000 businesses over the two years to October 2013.
The results showed that per month, SMEs processed nearly twice as many invoices in the Xero system and added nearly US$1 billion in value compared to two years ago.
Xero partly attributes this to the steady recovery the global economy has been making lately from the after-effects of the 2008 global financial crisis. Credit agencies are also reporting general improvements in payment terms.
Who is getting paid faster?
However, it is worth noting that Xero users are paid faster than their business counterparts, outstripping the general improvement reported recently by Dunn & Bradstreet.
Dunn & Bradstreet's Trade Payments Analysis shows that the average Australian business waits 53 days to be paid after invoicing the customer. Australian businesses using Xero get paid in 32 days. That's a difference of 22 days!
Xero Australia MD Chris Ridd remarked that reducing the debtor day number is key to every small business' success or failure pointing out that if you have cash, you can reinvest and grow, bills get paid on time and more staff can be hired should the need arise.