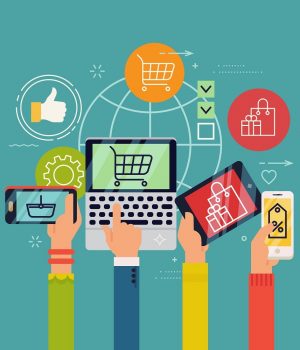 Your start-up's future relies heavily upon your marketing strategies, and if you have a low budget, your options might seem limited.
However, this is not the case. You don't need big marketing budgets to grow your business. What you do need are, proven low-budget marketing strategies that strike the right balance between affordable and high impact.
In this post we will break down how to market your business on a limited budget.
Let's begin.
1. Working with a small budget does not mean you should look cheap
Let's cut straight to the chase, regardless of your budget; your business needs to appear professional, trusted and successful. You do this through creating a strong brand image.
Now, you might be thinking that branding your business so it looks the part is expensive but this is not true.
Today there are some truly amazing tools that you help your create a professional brand identity. From creating websites to branding materials, these tools give small business a leg up to that they can compete with more established brands.
2. Be selective in the marketing channels you use
There are lots of available marketing channels, and for a low budget start-up, you need to choose wisely.
Many first-time marketers believe the more channels they're advertising on, the better their chance of success, but this isn't the case. By spreading your resources too thinly, all you'll achieve is a low-level presence with no strategic direction.
You can avoid this by focusing on the channels that'll give you the highest ROI (return on investment).
Compile a list of where your competitors are marketing; that'll give you a better understanding of what platforms your target audiences are using. Once you have an outline, assess which are providing the most profitable leads, and how you can enter them at an affordable cost.
Once you've established your start-up on one platform, you can focus your budget on the next.
Are there free tools you can use to do it? Yes!
3. Avail of free marketing tools
Did you know that most subscription tools have free alternatives that you can use to get started?
We all want premium tools for our start-up. Still, if you dive straight in and sign up to every monthly subscription your business needs, before long, you'll have an unsustainable outgoing.
Some paid marketing tools are essential, so focus your budget on those first. Others are free; all it takes to find them is some time and dedication.
There are numerous free tools available for:
Keyword research
SEO
Analytics
Image creation
Email marketing
Social media
Use as many of these, to begin with, then when needed, upgrade to their premium alternatives.
And there are other free options available too! Let's look at those next:
4. Use business directories for marketing; many are free
If your business is to be found online without having to rely solely on your marketing efforts, then business directories are where you should be.
They're an online list of businesses that allow you to register in a particular niche, category, or location.
These directories are what people use when looking for companies like yours, so it makes good marketing sense to be where they can find you. And not only do these listings help improve your online visibility, their backlinks can also help your SEO.
You have a lot of location-specific directories, and industry-specific business listing sites to use to your advantage.
Here are just a few:
Facebook
Apple Maps
Google My Business
Google Places
LinkedIn Company Directory
Bing
Yelp
You can help drive more traffic to your business by giving your rankings a boost; all you need is the right kind of content!
5. Focus on Content Marketing
When first starting, you might have more time than money, you could use it to focus on your content marketing.
There are many different forms of content marketing, but they all have one thing in common, they require a significant investment in time, but it's time well spent. The marketing channels you choose will determine the types of content marketing you need; this helps define your focus.
Your first step, however, could be to start an on-site blog. It's an excellent way of increasing your start-up's exposure. Statistics show that a business with a blog generates 126% more leads than those without one!
The secret to a successful blog is posting regular content that's useful and informative to your readers. Your blog can help increase your brand awareness and build your community. And the more valuable content you post, the better your rankings will become.
Other content marketing strategies you can use are:
Video and live-stream
Conversational marketing
Podcasts
Topic-focused content
Data-driven content creation
By putting the time in and staying consistent, you'll generate a steady stream of free traffic, and the more traffic you have, the less you need to spend on marketing.
Finally, if it's a low budget, high results, marketing strategy you're after, then the best has been saved for last:
6. Your most powerful low budget weapon is, social media marketing
If you can learn the art of marketing on social media, you'll be amazed by the results you can achieve, even with a low budget.
While this is a powerful, low-budget marketing strategy, there are social media marketing tactics; you must learn if you want to gain any traction and stand out from the considerably sizeable online crowd.
There are billions of social media users, one billion on Instagram alone! And many of them are now using these platforms to find new brands, read relevant content, look at images, videos, podcasts, and shopping.
All you have to do is reach them, and that's not as difficult as you might think!
Every social media platform provides businesses, like yours, with all the analytical data and instructions needed for turning your new listing into a highly recognized authority. Once you gain a position of trust, and communities start to share your content, the sky is the limit.
CONCLUSION:
Just because you don't have a big marketing budget, that doesn't mean you can't successfully enter your market with a strategy that connects with your target audience, builds a community, and puts you in a position to compete with other well-established brands.
All you have to do is find a balance between your time and money, choose the tactics that suit your business, find the information you need for implementing them, and commit to making it work.
Once you do that, your business stands every chance of going from a start-up to an established brand that attracts and serves your community.
Need to raise capital? Want to become a more persuasive presenter? Want to master social media? Is it time to overhaul your website? Unlock the library to get free access to free cheat sheets and business tools. Click here for free business tools.