Do you want people to talk about your brand?
Of course you do.
Whether you're a for-profit or a for-purpose you know this is exactly what you want and need. When people talk, people act. And, that's exactly the goal of any business or marketing plan; to get people to act – to buy, promote, join, donate.
There are two ways to get people to talk.
1. Do something stupid
2. Do something great
Let's assume no one wants their brand to be known as having done something stupid. Regardless of the publicity. So, the only real option is to do something great.
There are many great things you can do that will get people talking. Provide a great product. Sell at a great price. Use great marketing. Have a great website and app. But, the greatest thing you can do to get people talking, I believe, is to provide great customer service.
Ok, so it's not revolutionary. But, why do so many businesses and organisations get this wrong, especially here in Australia! I just don't get it. Is it laziness? Are business owners too busy? Or are we shortsighted? Are we after the sale and not the long term relationship?
This is one thing you cannot afford to ignore or do badly. If you do, people will talk and act. And that won't be good.
Personal recommendation is one key reason why people buy a certain product. Think about your own purchasing decisions. What are they based on? Two or three recommendations will usually tip you in that direction. It's worth more than hours of your own research.
Recommendations are usually based on three things. A good product, a reasonable price, and great service. While all three are important the weakest link is usually customer service. And that's what I find people talk about the most.
Customer Service for many will make or break their relationship with a company or brand. People will talk. And whatever decision they make they will influence others in the same direction. It's called social proof, and it works both ways – for good or bad.
I don't think I am overstating it when I say that customer service is one of your greatest, most powerful activities to grow and consolidate your business. If not the most powerful.
This is true for both for-profit and for-purpose enterprises.
It makes a lot of business-sense to 'get smart' with your customer service. And let me tell you a little secret, being nice and helpful is very rewarding, and apparently very good for your soul.
Unfortunately, I've had my fair share of bad customer service experiences. So in order to restore my faith, and yours, I thought I'd write a series of posts on great customer service stories.
Lego save the sday for Luke
Losing a favourite toy feels devastating to a young child. Longtime Lego fan Luka spent all of his Christmas money on a Ninjago (Lego ninja) named Jay XZ.
Against his dad's advice, he brought his Ninjago on a shopping trip, and lost it.
Luka wrote a letter to Lego explaining his loss and assuring the Lego staff that he would take extra-special care of his action figure if they sent him another one.
The response he received (http://games.yahoo.com/blogs/plugged-in/boy-writes-letter-lego-losing-minifigure-gets-awesome-220816003.html) from a Lego customer support representative named Richard was nothing short of amazing. Richard told Luke that he had talked to Sensei Wu (a Ninjago character), writing:
He told me to tell you, "Luka, your father seems like a very wise man. You must always protect your Ninjago minifigures like the dragons protect the Weapons of Spinjitzu!"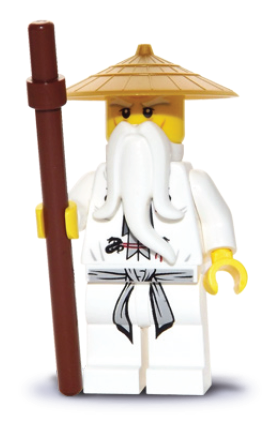 Sensei Wu also told me it was okay if I sent you a new Jay and told me it would be okay if I included something extra for you because anyone that saves their Christmas money to buy the Ultrasonic Raider must be a really big Ninjago fan.
So, I hope you enjoy your Jay minifigure with all his weapons. You will actually have the only Jay minifigure that combines 3 different Jays into one! I am also going to send you a bad guy for him to fight!
Just remember, what Sensei Wu said: keep your minifigures protected like the Weapons of Spinjitzu! And of course, always listen to your dad.
Two quick observations
1. Lego had a plan and, so should you
When the letter from Luka arrived, I doubt they passed it around the office asking for advice on how to reply.
Lego are smart enough to know this is important. Richard the customer support rep knew what to do. They had a policy their staff were empowered to act out. It wasn't simply posted on the wall, it was part of the company culture.
All businesses and nonprofits should mimic this approach. If you don't have a policy and a plan of action you really need to create one. And all staff need to know it and act upon it.
2. The medium is he message
The response to Luka from Richard was creative and playful. And this is exactly what Lego is about – creativity and play.
Their customer service mirrored their key value proposition. Lego not only make products for people to be creative and playful, the way they conduct their business is creative and playful. The medium, the experience of doing business with Lego, is the message.
This is a smart approach to customer service that allows a brand to communicate its brand promise at every level.
My love for Lego just increased.
Imagine if your business had a thoughtful and creative approach to customer service. People would talk. And, you won't be able to create better marketing than that.
Darryn Altclass is a brand and marketing consultant at The Learning Community.