Home
Tags
Telstra Ventures
Tag: Telstra Ventures
Near, the platform that uses AI to make real-world data actionable, today announced that it has raised USD$100M (AUD$143M) in a Series...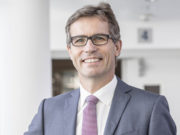 The University of Queensland (UQ) has cemented its position as a leading launchpad for entrepreneurs and a magnet for major investors, with startups from its ilab programs attracting more than $57 million.
E-commerce platform Bigcommerce has raised USD $50 million in Series D funding. This round of funding adds to the $75 million raised to date,...