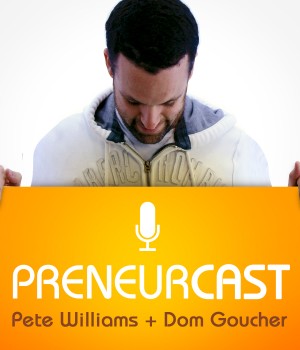 PreneurCast is a business podcast. Each week, author and marketer Pete Williams and digital media producer Dom Goucher discuss entrepreneurship, business, internet marketing and productivity.
This week, Pete interviews Dale Beaumont, one of Australia's leading business advisors, author of 16 books, and creator of a business education program called 'Business Blueprint.' Dale shares some fantastic tips for raising your profile to improve business.
Pete interviews Dale and talks about how you can use your profile to help you get exposure
Transcript:
Read it now.Hide it.
Links:
Online:
http://www.dalebeaumont.com/ – Dale's Personal Site
http://www.newrulesofbusiness.com.au/ – Dale's conference – The New Rules of Business
Never Miss an Episode:
Subscribe to the show on
iTunes, Stitcher
or
RSS.
Love the Show?
Please take a minute to show some love via a comment or review on either
iTunes
or
Stitcher.