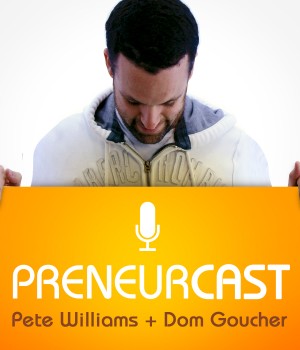 PreneurCast is a marketing + business podcast. Each week, author and marketer Pete Williams and digital media producer Dom Goucher discuss entrepreneurship, business, internet marketing and productivity.
This week Pete and Dom are in Florida visiting Rich Schefren at the Strategic Profits office. The topic of this week's show is Serial vs Parallel – focusing on projects one after the other so they get done, vs spreading your focus and getting nothing done.
Pete and Dom talks to Rich about focusing on projects and getting them done
Transcript:
Read it now.Hide it.
Links:
Online:
http://www.strategicprofits.com/client-only-livestream/ – Pete and Rich Schefren Live
http://www.preneur.co/leverage-presentation – Pete's original Melbourne presentation
Never Miss an Episode:
Subscribe to the show on
iTunes, Stitcher
or
RSS.
Love the Show?
Please take a minute to show some love via a comment or review on either
iTunes
or
Stitcher.