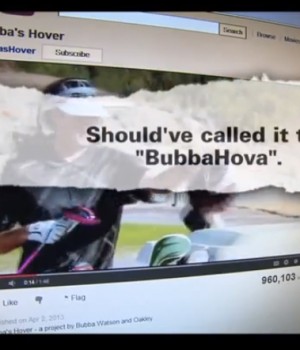 Originally, many thought that this video was an April Fools joke that was released a day late. Which goes to show, you need to be careful when picking your timing to release something a bit different, especially in the online world. And, perhaps there is another lesson to be learned: make sure your description on YouTube sounds authentic.
But, it is legit. This is a real invention.
Bubba Watson, who is the current reigning Masters Golf Champion, has worked with his sponsors Oakley to develop a new version of the golf cart. The hover golf cart.
It took an interview with Piers Morgan and a story on CNN to get audiences to realise that it was for real and, not a delayed stunt.
And frankly, it looks like it may well put the fun into golf. Notice I didn't say 'back into golf'. I've never been a fan. But, add a hovercraft into the stakes and well, I may just be tempted to play.
This video demonstrates the current prototype. Inquiries for orders are flying in already. Bubba's Hova is expected to retail for about $40,000 a pop.