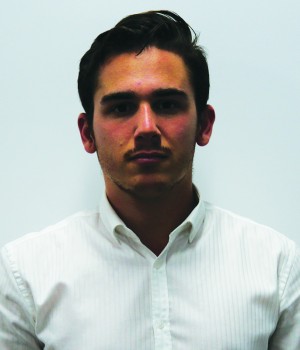 What is the 30under30?
30under30 is an Anthill initiative launched in early 2008 to encourage and promote entrepreneurship among young Australians.
Each year, we invite our readers to nominate young Australian entrepreneurs deserving of recognition for their outstanding entrepreneurial endeavours. More.
Harley Mitaros, WA (b. 1993)
Name: Harley Mitaros
Age: 23
Gender: MALE
State: WA
Known for: Pryzm
Imagine being a social media professional, meaning all hours spent managing followers and uploading photos deemed a paycheck. This is what Harley Mitaros does for a living.
Pryzm began when Harley realised businesses weren't taking advantage of all social media has to offer. He had always hoped to embark on an entrepreneurial journey, but didn't force the idea. When Harley came to this realisation, a lightbulb went off and it "just felt right," he says. He ran with the opportunity and turned down three post graduate studies offers to start the business.
Since 2015, Pryzm has been managing social media and marketing for a number of businesses, but the road to success wasn't without flaw.
Harley's greatest setback was the need to separate from his original business partner, he says. Though it seems like a ground shaking move, Harley was able to innovate and rebrand accordingly. In the long run, it's the most challenging business moves that can create the most impact, he says.
Harley is still thankful for the work him and his former business partner were able to accomplish, he says.
For example, when the business was just getting off the ground, they started a blog. In an effort to gain clients, the two would select a business that needed help with their online presence and offer to write a free blog post about the company. During the interview, the conversation would steer towards marketing, and the rest is history.
From this strategy, Pryzm gained a base of four clients, and those flour clients led to more and more.
Since then, Pryzm has continued to grow and Harley has grown with it, he says. His confidence as an entrepreneur has helped him find his path to success, he says.
Harley prides himself on being calm-natured and being able to adapt his selling style from client to client. He says these traits have led to Pryzm's growth and he plans to continue developing them alongside his business.
SHOW YOUR SUPPORT
You can show your support for this outstanding young entrepreneur in one of three ways:
1. TWEET THIS POST:

USE THE TWEET BUTTON AT THE TOP OF THIS PAGE. YOUR TWEET WILL SAY: CONGRATULATIONS harley mitaros, ANTHILL 2016 30UNDER30 WINNER!

2. TRIGGER A REACTION ON FACEBOOK:

HIT THE 'SHARE' BUTTON AT THE TOP OF THIS PAGE.

3. LEAVE A COMMENT:

SHOW YOUR SUPPORT! SHARE THE LOVE!
Need to raise capital? Want to become a more persuasive presenter? Want to master social media? Is it time to overhaul your website? Unlock the library to get free access to free cheat sheets and business tools. Click here for free business tools.