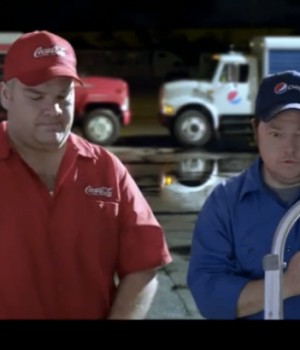 As we have discussed before, getting your ad banned is a sure fire ticket to some great media coverage and PR.
SodaStream apparently bought airtime in Super Bowl XLVII, only to have the ad banned by the broadcasting network CBS because it mocked the two major sponsors: Coke and Pepsi.
So, the duelling banjos play, the soda wars ramp up a bit further, and the SodaStream ad has had more than 2.5 million views in the past few days.
In order to recoup the huge amount paid for the spot during the game, SodaStream recut the ad and got approval from CBS. We'll have to wait until the game unfolds to see the new ad.
Game Day 2013 Commercial: The unaired SodaStream ad