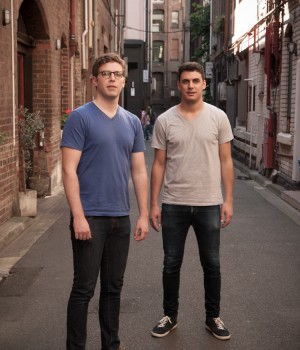 Cedar Health, a Melbourne-based health tech start-up, has launched a new online fitness and nutrition program for Australians aged over 40 years.
Effective preventative health has enormous potential to reduce the economic and social burden on our society. The WHO estimates that globally, up to 80 per cent of heart disease, stroke and type 2 diabetes, and more than one-third of all cancer cases could be preventable.
Despite unequivocal evidence of the preventative health benefits from exercise and nutrition, Cedar's founders discovered that existing programs were almost exclusively aimed at a younger audience and were not always developed by health professionals.
"There is a genuine lack of affordable options for people who want to make healthy changes to their lifestyle" said James Holston, co-founder of Cedar. "We saw an opportunity to make a real difference with a highly accessible, evidence-based program that doesn't treat older people as an afterthought".
How has Cedar Health developed this program?
Developing an online healthy ageing program is not without its challenges. As people age, their exercise and nutrition requirements become considerably more specific. A suitable program must accommodate a wide range of fitness levels, medical conditions, pain areas, and other circumstances unique to the individual.
Cedar's team of experienced physiotherapists, dietitians, and software engineers have developed advanced algorithms to personalise exercises, meal plans, and recipes based on individuals' responses to a comprehensive screening tool.
Workouts adapt to individuals' special requirements. For example, they can exclude exercises that place a high degree of impact on particular joints. Meal plans and recipes are selected and scaled to meet nutritional requirements, with ingredients tweaked and swapped to cater for a wide variety of special diets and allergies.
The program also evolves over time as it learns from individuals' feedback, preferences, and achievements.
"As far as we know, nothing like this has been done before", said Cedar co-founder, Mark Szabo. "Our technology not only enables affordable access to high-quality information, but also provides the ongoing support necessary for long-term behaviour change"
Cedar memberships are now available for $7.95 a week. Members receive a weekly email containing a personalised workout, meal plans, recipes, and helpful tips from our experts.