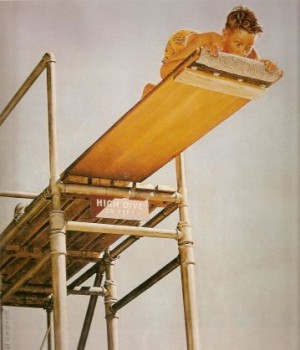 Would-be entrepreneurs have never been so well equipped to make the leap of faith to business ownership yet over half (53 per cent) of Australian SMBs take up to a year to start their professional services business, according to a new study from Servcorp.
During that time they are trying to overcome fear and doubt in order to get their business up and running.
The study, titled What's Holding You Back?, confirms that the fear felt when making the leap to business ownership is very real and relates primarily to concerns about money (37 per cent) and leaving a secure job (33 per cent). Others are hesitant because of the fear of failure (19 per cent) or perceived lack of expertise (15 per cent).
Commissioned to understand the impact that fear has on those wanting to set up their own business, the study also reveals it is younger entrepreneurs who have greater concerns about money (42 per cent), fear of failure (25 per cent) and lack of expertise (22 per cent).
Fears aside, business owners believe that the most important qualities for success are a willingness to take risks (64 per cent), not being afraid of failure (62 per cent) and being an expert in your field (58 per cent).
But the truth is that fear shouldn't freeze your business dreams, and on that note here's a great TED talk by fiction writer Karen Thompson Walker about how to deal with fear and how to use it to drive you instead of stopping you.