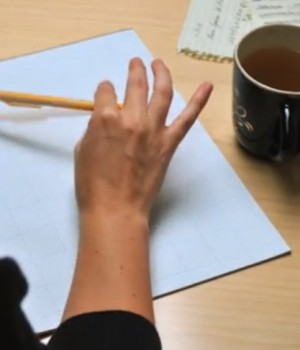 I love working with startups!
Maybe it's the diversity of their ideas and offerings, maybe it's their raw enthusiasm to make it work or maybe it's their willingness to learn on the fly. I can't put my finger on it exactly but what I can say is that almost all of them make the same mistakes when starting out.
They are so caught up in the excitement of the product, the service and the marketing that they forget the fundamental rules of business. What I try to remind my clients is that getting the foundations right from the start is just as important, and the little processes and structures they put in place now will serve them well as they progress on their business journey.
Here are my top five recommendations that can help your startup avoid making serious and costly business mistakes. As you read through these tips, I urge you to ask yourself "how does your startup shape up?"
1.      Know which business structure is right for you
Sole trader, company, trust, partnership?
Having so many options can get confusing. Before you start signing contracts or trading, talk to your accountant and ask which structure they recommend for the size and type of business you are about to commence and the aspirations you have for it.
2.      Get your business set up professionally
There are many things to consider when you are setting up your business and all too often I see clients who have been trading for weeks or months yet they don't have any of the right registrations.
Your accountant can help you ensure you are getting the right registrations for your situation at the right time. Having the wrong registrations can cost you money in fines as well as unclaimed refunds and entitlements.
3.      Choose an accounting system
Avoid creating an administrative headache down the track by getting yourself a simple system to manage your financials right now!
Every business is different and making sure you get the right system for your business is crucial. Definitely speak to your accountant for recommendations, but be sceptical if they only deal with one product – you're looking for the right system for you, not your accountant. Financial systems are used for two things.
Firstly, they are used by you and your accountant to prepare compliance returns such as the BAS or tax returns. Secondly, for you to manage how your business is tracking on a day to day basis. There are many options out there but in the beginning it's a good idea to look at a simple system such as MYOB's cloud-based product, LiveAccounts.
It contains all the things most start-ups need and even includes payroll with unlimited transactions, no upfront costs and no long term contracts, just a month by month subscription.
4.      Prepare a budget
So many clients tell me they can't make a budget because they don't know what is going to happen – but that is exactly why you need one.
Estimate your potential revenues and then list the expenses you will need to meet each month in order to make that revenue and run your business. That will give you a good starting point to measure yourself against and a heads up on what profits or losses you can expect.
5.      Surround yourself with other business owners
As a start-up, you have a lot of lessons to learn and the quickest way to do this is to share experiences with other business owners. Everyone thinks their business is unique, and it is.
The fundamentals of every business are more alike than they are different. Ask your fellow business owners what worked for them and what didn't. You will find that most businesses owners are more than happy to share their experiences and business lessons with you – lessons that you can't learn at university!
Debra Anderson has over 20 years of accounting experience and is a Certified Consultant. In 2006 she established Legally BAS, a national bookkeeping and MYOB consultancy.