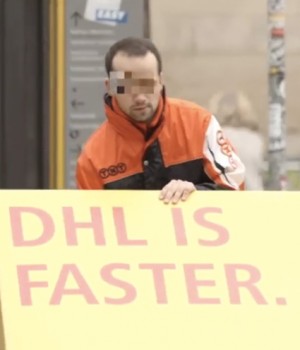 This video shows a very cunning advertising trick. One so cunning that you could pin a tail on it, and call it a weasel.
DHL, the logistics and delivery company, had a point to prove. It believed that its delivery service was faster and better.
So, it devised this marketing stunt to make prove that point and, make it's competitors part of the story.
Boxes that appeared to be black were shipped on a tight deadline. However, the boxes were designed to reveal specific messages about DHL as the temperature of the boxes increased. The longer it took for the boxes to be delivered, the more the temperature of the boxes increased.
The outcome? UPS, TNT and DPD all ended up advertising their direct competitor.
It's a nifty campaign that, no doubt, really got under the skin of DHL's competitors.
Trojan mailing
[videoframe][/videoframe]