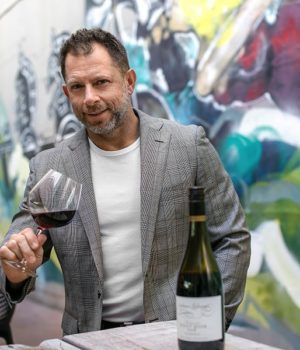 Working in Australia's wine industry for more than 20 years, I've witnessed the resilience and passion of our producers in the face of adversity, responding to natural disasters and now a global pandemic by innovating and pivoting.
Our wine industry was among the hardest hit by the worst bushfires Australia has seen. Many were just getting back on their feet, impacted by smoke taint and a low yielding vintage when Coronavirus hit and suddenly their export, trade distribution and cellar door markets collapsed. Never has the industry faced such a challenge.
Boutique and family-run wineries have largely relied on Cellar door sales for revenue, but right now for many, the only way they can generate sales is through their websites. While bottle shops are still open as an essential service, many smaller producers don't have the quantities required to trade through major retailers.
Fortunately, these wineries are pivoting
They are recognising how essential online and direct-to-consumer sales are not just for the duration of this pandemic, but to remain competitive in 2020 and beyond. Meeting your customers where and when they want, is simply good business. Customers today expect free delivery, they expect same-day or next-day, not to be waiting for weeks, especially with alcohol which is often an immediate purchase.
As an official partner of Australia Post, who as an essential service will continue operating throughout the crisis, WINEDEPOT is enabling wineries to offer free same-day or next-day delivery to their customers.
Our next big challenge is helping them stay connected with their customers and find support from Australians who we know love to shop local and support small businesses, while their cellar doors remain closed to the public.
We've established an Instagram account @supportaussiewineries in an effort to encourage those confined to their homes in lockdown to buy direct from wineries to #supportlocal and help keep our 2,500 wineries in the business of making world-class wines.
With people being encouraged to remain in isolation, ordering online from their favourite producers makes sense. If you visited a winery you loved before lockdown, go to their website and social channels to see how you might be able to support them. Buying direct puts far more dollars into their pockets and having wine delivered also saves you having to leave the house.
Note – No one is taking commissions from our Instagram page and we will feature any impacted wineries that reach out to us. It's a little thing, but hopefully, we can come together to #supportlocal at this time and build this community.
Here are my tips for wineries to survive this period of uncertainty
1. Sell through your website
Ensure that your website is working properly and can handle large volumes of sales. Test it and make sure you understand how to offer discount codes to your most loyal customers.
2. Give your customers what they want
This means same day or next day deliveries without hefty shipping costs. Going through a transaction online only to be met with huge shipping costs at the end is a huge deterrent and contributes to cart abandonment.
3. Communicate often
Your customers want to hear how you are going and how you are responding to this crisis. Now is a great time to be sharing on social media with images, videos, offers and more.
4. Exclusive offers
What can you offer your customers at this time? Is it a coronavirus discount case, a food and wine deal with a local restaurant, adding loo paper to your deliveries? How can you go above and beyond to create an irresistible offer and delight your customers at this time?
5. Add value
Communicating with your customers shouldn't be all about you, or all about sales. To build an engaged online audience, look for ways to educate, entertain and inspire.
Named one of the 50 Stars of Wine and TOP 50 People in Ecommerce,  Dean Taylor is the founder CEO of WINEDEPOT, and a highly regarded wine technology entrepreneur,with eight successful online wine ventures under his belt. WINEDEPOT is set to disrupt the Australian wine industry, partnering with Australia Post, to provide an online end-to-end trading and logistics solution for Australia's $6 billion wine industry.