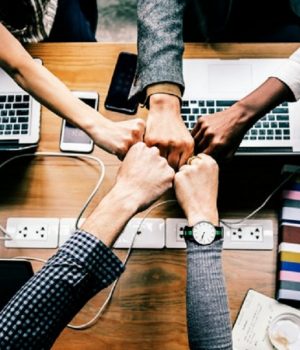 In 2019, before Australia's borders closed due to COVID-19, 200,000 students from 170 countries came to live and study in Victoria, bringing with them a wealth of experience and cultural awareness.
This has proved to be highly valuable in the startup world.
For most startups in Australia, the dream is to go international as quickly as possible.
To reach as many corners of the earth as they can to get their brand out there, those who have seen and lived in more of the world are at a distinct advantage.
Why international students stand out
They understand how international markets work, have contacts on the ground internationally and can give insight into how different audiences will react.
Being culturally savvy across the markets targeted for penetration is vital in stimulating our startup ecosystem. The road to success is littered with misguided marketing campaigns that don't adapt to suit a local audience.
Victoria, with its high influx of international students and immigrants, is home to some hugely successful international startups. In fact, a Startup Muster report recently found almost 36 per cent of Australian founders were born overseas.
Unicorn startup Airwallex, as well as Brosa, Liven and Bring me home, were all founded in Victoria by immigrants and have become major players on the world stage.
It makes sense to engage international students
The skills that make a good founder or early hire in starting a business like adaptability, resilience and willingness to take risks are seen in spades with international students.
People are willing to leave their homes, at a relatively young age and adapt to a new environment, culture and language with the goal of getting a top-tier education and bettering their future.
If that's not a training ground for the startup world, I don't know what is. The value of global citizens in our community is clear. It's the reason every country maintains an international embassy, why we have trade envoys or ambassadors.
From the ancient silk road to the Grand Tours of 17th century Europe, cultural awareness and exchange have been valuable commodities through the ages. "The world is a book, and those who do not travel read only one page" – Saint Augustine.
It speaks to the core of human curiosity and highlights the real value of international study, both to the student and to the country they have chosen to study in.
But the pathway for international students to start a business in Australia is anything but easy. Unlike their local counterparts, they face a range of unique obstacles when trying to start a business. Lack of support networks and contacts, language and cultural barriers, minimal financial support, visa and immigration issues.
These approaches can facilitate supporting international students
Its exciting to be part of Australia's first digital startup festival for international students, Future Founders Festival. State Library Victoria's StartSpace has partnered with Study Melbourne to support and celebrate the international student community in Australia.
While many universities offer fantastic targeted accelerator programs, the festival brings together students from all learning institutions to share ideas and learn together in the early stages of their business. This is essential in giving them the knowledge, skills and networks needed to overcome the barriers to start ups in Australia.
The free online event brings together more than 30 business founders worldwide including Liven co-founder Grace Wong, Brosa co-founder Ivan Lim, GoJek director Kiranjeet Purba and Catalysr founder and 2018 Commonwealth Young Person of the Year Usman Iftikhar.
All the people who know how to leverage the value of cultural capital in the startup economy. The festival is about stimulating our startup system from the ground up through nurturing good ideas and providing seed funding by supporting students that have the skills, drive and experience needed in this sector.
I'd be willing to bet that among the participants will be the founder of the next big startup to take the world by storm. Leading the way with the cultural awareness and global experience that can make or break an early-stage business.
Aun Ngo is the hard-working and affable Community Lead for StartSpace, the Library's new co working space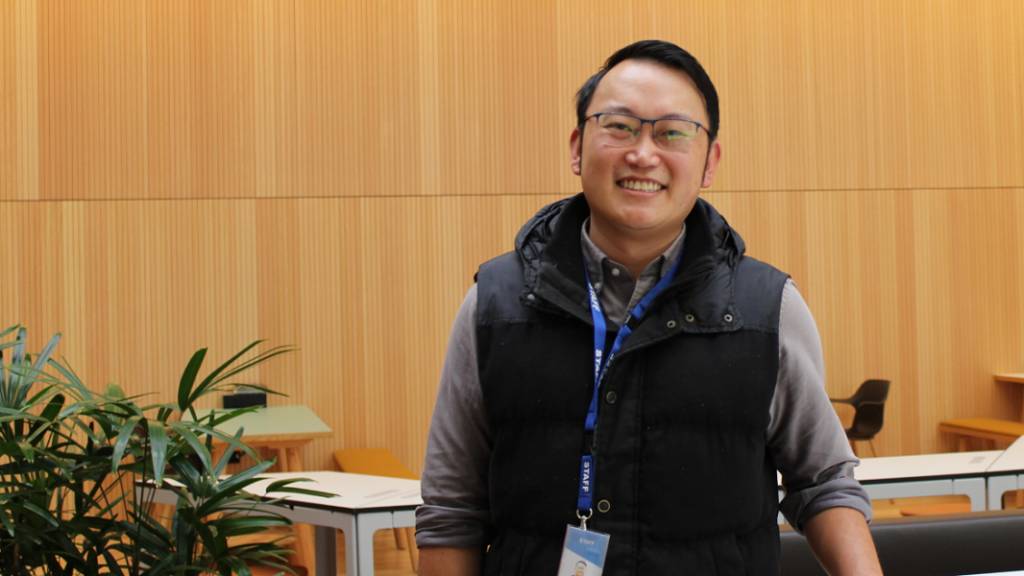 Need to raise capital? Want to become a more persuasive presenter? Want to master social media? Is it time to overhaul your website? Unlock the library to get free access to free cheat sheets and business tools. Click here for free business tools.