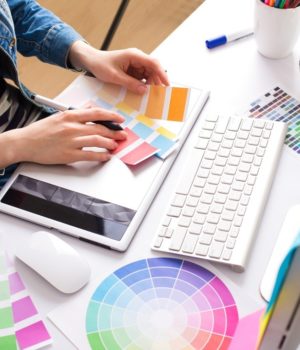 We see hundreds of logos every day, but what makes one stand out and be memorable? As a business owner, it's important that your logo reflects who you are as a brand, connects with your customers and also stands out (in a good way).
Tapping into the hottest new design trends is one way to keep the face of your brand looking fresh and relevant, and this year it seems that designers are willing to push boundaries more than ever before.
Embracing everything from designs that trick the eye to new age geometry, 2019 will see a fierce appreciation for experimentation, as well as bold use of colour and storytelling elements. The team at 99designs predicts that this is going to be an electrifying year for logo design as designers look back at what has gone before and play with familiar styles in new and exciting ways.