Home
Tags
Monash university
Tag: monash university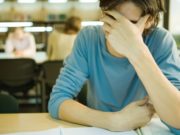 When Monash University students, Anh and Maria, surveyed their peers about how they could improve student life on campus, they were struck by a recurring theme; academic pressure was consistently a key contributor to students' diminishing mental health - so they've created an app to fix it.
Only 20 per cent of Australian companies that expand overseas succeed on a sustainable basis, according to Fidelity Future Leaders Fund.
Testing and real-time monitoring might sound like basic things every organisation is already doing, but this is not the case, and our mission is to educate the market.
A simple financial solution that allows users to manage their finances, including loans, repayments, budgeting and valuations, myprosperity.com.au is engineered with live feeds from the ASX, Redbook, Yodlee and RP Data, all via a secure online portal.
During his time at Monash University, serial entrepreneur David Loh beat the big catering companies to scoop the tender to operate the canteen. He shares the business lessons he picked up from this experience.
Melbourne based entrepreneur David Loh used to run the uni canteen back at Monash University and has since gone on to start six successful food ventures.
If you're looking to build an app or design something technological, you might want to head down to the York Butter Factory in Melbourne's...
Researchers from CSIRO and Monash University in Melbourne are joining hands to bring real insights on whether or not baby boomers burn through their super funds, and much more on the corpus worth $1.6 trillion, and still growing.
A Victoria university is in its second year of a digital learning program that is replacing whiteboards with PC tablets. The system, called myLearningSpace, combines the tablets with an in-house-developed software that allows students to connect to instructors and to one another. The students import content, share a virtual whiteboard, collaborate online and pick up lessons where they left off at any time.
In partnership with Melbourne's most entrepreneurial organisations, including Mobile Monday, The Hive, TEDxMelbourne and the Churchill Club, E-Week 2010 will give participants an opportunity to gain the right skills, meet the right people and build their confidence to just get out there and start their own entrepreneurial endeavour.
If you find the idea of SxSW's recent
Startup Bus
intriguing, here's a similar version closer to home. 30 university students were locked up over a weekend to produce six web-based businesses. The quality of their new web startups were "on par" with those created by professional entrepreneurs.
Just prior to Christmas, Senator Kim Carr, Minister for Innovation, Industry, Science and Research, announced that Monash V1sion had been awarded grant assistance from the Australian Research Council to develop the Bionic Eye.