Starting up requires lots of resources. High on the list of those resources is top-shelf human resources, of course. And that's sometimes a pretty big...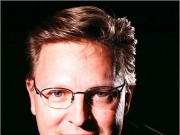 You've probably heard of the name Verne Harnish. He founded the national Young Entrepreneurs' Organization (YEO), now the Entrepreneurs' Organization, in 1987. and later the...
At what point in any new project are you most likely to make the most costly mistake? When quoting.
That's right. If you miscalculate your quotes early, you're guaranteed to pay through the nose later. In this Skill Share Micro Course, Anthill Academy member Mick Saddler shares his own special super power... The humble art of estimating projects.