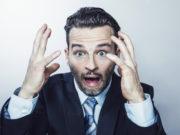 "It's too financially unstable…", "I don't have any experience in running a business…" and "It's too lonely..", are just some of the reasons some may give for not making the leap.
YBF Ventures is joining with Honeywell Building Technologies to develop a proptech community to shape the future of innovation in the building automation industry.
Dutch-born workspace pioneer Spaces continues Australian expansion with the launch of its first Sydney location following its most recent launch in New York
Adelaide co-working space Majoran has launched a crowdfunding campaign, using new platform Set in Motion to raise $20,000 for its upcoming renovations
Budding Adelaide entrepreneurs are invited to start-up pre-accelerator Venture Dorm by MEGA, jointly run by Flinders University New Venture Institute and Majoran co-working space, starting on Tuesday 4 August.
You know that feeling you get when you're excited to go to work in a cool space with passionate people. You don't? Then you must not be working in a co-working space.