Home
Tags
Australian businesses
Tag: Australian businesses
Over the next decade, Virtual and Augmented Reality (AR) technologies will create opportunities for small and medium size businesses to interact with their customers in new immersive ways.
Furthermore, the fact that around one quarter of business owners don't know where to start with their planning process is damning. A simple framework can be built around the basic premise of "Now, Where, How"
Just as disruptive start-ups are rethinking almost every industry out there, alternative lenders are assessing risk in an innovative way, using big data in real time to enable more businesses to get the capital they need for growth.
In a fast changing society it is crucial that businesses acknowledge and embrace the younger generation - allowing them to cut through the clutter and become relevant in a period of innovation and disruption.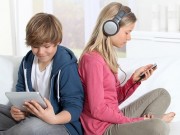 Gen Z rank starting a social media-based business as the best pathway to success, followed by networking or launching a start-up, according to the second chapter of NAB's whitepaper, Rethink Success.
If Austrade has specifically designed a special category under this grant for marketing consultants, it shows that they understand the limitations and the challenges around breaking into an overseas market like Asia.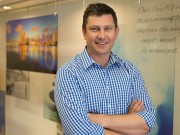 Employment Hero has announced it has extended its over-subscribed $3 million capital raise by 50 per cent, bringing the startup's total funding to $4.5 million with additional investment from new and existing investors.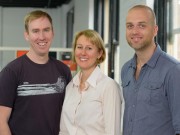 Australian online legal disruptor, LegalVision recently announced that it had secured $4.2 million in capital for its Series B financing round, continuing its growth in the Australian legal market.
While the focus is often on how business and tech co-founders combine to create successful start-ups, Sinorbis, an emerging Australian digital company helping companies tap into China's burgeoning online consumer population, brings Western and Eastern expertise together to benefit Australian businesses.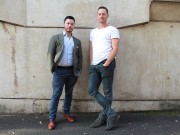 Australian fintech Waddle has a first-of-its-kind invoice financing product offers businesses a revolving line of credit based on their unpaid Xero invoices
Bulletproof Business by Shayne and Jason Cook together with David Dugan teaches smart strategies on how to protect, maximise and accelerate your business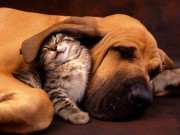 New research indicates that a small number of Australian businesses are willing to collaborate with their competitors in order to advance the industry they work in, drive innovation and build the market.
MYOB Business Monitor latest research reveals that 65% of Australia businesses don't have a website, while more and more Australians are buying online. This means that Australian businesses risk losing a big share of the market to global competitors like Amazon.