Australia's retail industry, like the rest of the world, is going through a period of uncertainty and challenges. And so far 2020 has brought little relief for the struggling retail market, as evidenced by many big-box retailers shutting down shops or downsizing their operations to mitigate the economic downturn.
Australian technology and design consultancy 33Bondi recently announced its partnership with Google Cloud as a new Google Cloud Partner (Asia Pacific) announced...
Five years after the formation of StartupAUS in 2013, Australia has the fundamentals in place to support a flourishing startup ecosystem, yet significant challenges remain including talent shortages, constrained research and development support, and a cooling attitude toward technology among voters and politicians.
The Finnies celebrate the remarkable achievements of Australia's best FinTech businesses who are recognised for excellence in sectors such as lending, wealth management, payments, crowdfunding, blockchain, artificial intelligence and regtech.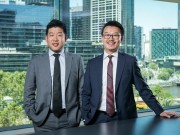 The new fund is being set up in response to escalating demand from its client base, who are aiming to take more risk with their portfolio and diversify away from traditional investments in Australia, such as property.
The annual list includes three Australian companies, Prospa, Tyro and Society One, among the leading 50 Established fintech companies across the globe, as well as five entrants in the most intriguing 50 'Emerging Stars'
What is the 30under30? 30under30 is an Anthill initiative launched in early 2008 to encourage and promote entrepreneurship among young Australians. Each year, we invite our...