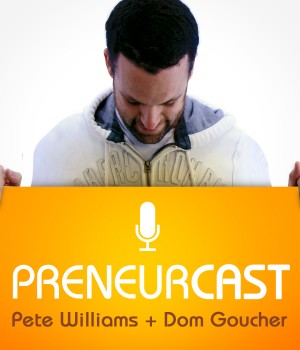 Marketing podcast, PreneurCast, is for entrepreneurs, by entrepreneurs. Author and marketer Pete Williams and digital media producer Dom Goucher discuss entrepreneurship, business, internet marketing and productivity.
Pete Williams talks to Dom Goucher about keeping his business running while he's on vacation, and they discuss Dom's use of the podcast as a form of "Productivity Therapy."
Subscribe on iTunes:
Pete and Dom discuss running a business while on vacation

Read the Transcript: Read NowHide it.

Show Notes + Links:
The E-Myth Revisited – Michael E. Gerber
Built to Sell– John Warrillow
Other links:
Simplyheadsets.com.au – Pete's headset company ;o)
If you like what we're doing, please leave us a review on
or a comment below.
Need to raise capital? Want to become a more persuasive presenter? Want to master social media? Is it time to overhaul your website? Unlock the library to get free access to free cheat sheets and business tools. Click here for free business tools.