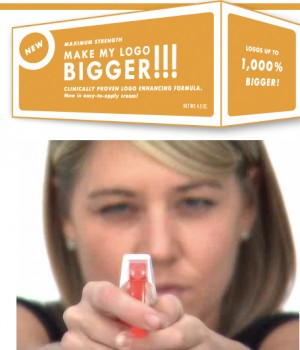 This video is an oldie, but a goodie.
There's more to branding than a logo. Plus, a good designer, knows what they are doing when it comes to elements, proportions and sizes when designing good marketing materials, websites and business cards.
It's a simple solution. If your logo isn't big enough, just rub a little of this magic cream onto your computer screen, et voila! Your logo will be bigger.
Oh, and there's a way to remove that annoying extra white space for your designs, too.
It's a cheeky parody, developed by U.S. based Agency Fusion, crisply captures a situation that many designers encounter. Just ask one!
This video was developed about seven years ago. And yet, here is it, still be written about. That alone goes to show the power of creating good content that is amusing, resonates with an audience. This was cool content marketing long before the term 'content marketing' was developed. Well played Agency Fusion, well played.
Make My Logo Bigger cream
[videoframe][/videoframe]