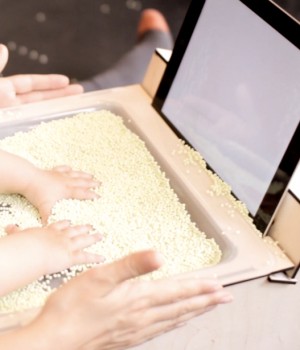 There has been a lot of announcements in the world of real-world interaction with computers. We've had LeapMotion, MYO, plants and invisible forces.
But now, there's tapioca. Yes, that weird starchy stuff that makes a mean Winter pudding.
Why? Well, mainly because it can be done. And, well, the researchers at French design house User Studio wanted to understand more about the relationships humans had with the devices that control their interactions with machines.
It's called DIRTI, short for DIRTInterface. There are no prizes for guessing where the brand name came from.
The concept shows that we can adapted to interact with the technology around us through whatever controller is available.
Ice cream also an option.
But, when all is said and done, I'm more of a quinoa sort of girl myself.
DIRTI – the tapioca interface for iPads
[videoframe][/videoframe]
Need to raise capital? Want to become a more persuasive presenter? Want to master social media? Is it time to overhaul your website? Unlock the library to get free access to free cheat sheets and business tools. Click here for free business tools.