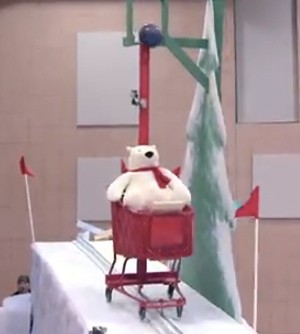 What does a shopping trolley, a large snake, a stuffed toy bear, a drum kit and a mattress have in common?
Is it how most rooms are decorated during Orientation Week at Uni? Perhaps it's an IDEO experiment? Or, possibly, it's a particularly good day if you're into raiding hard rubbish.
Nope. It's none of the above.
It's the latest Coke marketing effort. Think of it as a short episode of Myth Busters, but on speed.
The most outrageous way to share a Coke
Need to raise capital? Want to become a more persuasive presenter? Want to master social media? Is it time to overhaul your website? Unlock the library to get free access to free cheat sheets and business tools. Click here for free business tools.