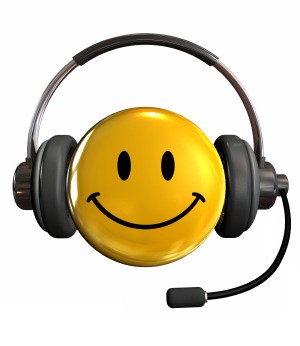 It is no secret that the quality of your business' customer support is integral to its success.
Actually, according to RightNow Customer Experience Impact Report, following a poor customer service experience with your company, 89 per cent of customers will begin doing business with one of your competitors. Without looking back, I tell you.
But as you work hard to improve your customer support, you should consider utilising these technologies.
CRM Software
Customer relationship management (CRM)software is the basic tool in any customer service representative's toolbox. It collects important customer information like name, demographic information as well as purchase history. CRM systems that are integrated with your website can track a customer's search history, time spent online, operating systems and even connection speeds.
All this wealth of data collected in one location and accessible at your fingertips gives your customer support agents the information and context they need to answer your customers' questions and complaints. They will never be caught off-guard. Your CRM system can also be boosted with the inclusion of website and social media information in that system further strengthens the company-consumer relationship.
And with a cloud-based CRM system, it is accessible to numerous employees at once, no matter where they are.
Did you run into one of your clients while on an errand? You can pull up your CRM software on your mobile device and solve your client's problem right there in the grocery aisle.
Remember, happy customer, happy bottom line!
Call center options
Whether your customer support staff is located in-house or is outsourced to a dedicated customer care center, you can customise your call center software and technology to give your customers the best possible experience.
According to American Express 2011 Global Customer Service Barometer, 90 per cent of US consumers still prefer to access customer support over the phone, even as alternate methods of contact – email, online chat, text messaging, and social networks – continue to grow.
Yes, nothing still beats hearing a calm and cool voice on the other end as you scream your head off.
Some customers want immediate access to a live representative. While your automated response system can help you sort your incoming calls into the appropriate queues, you should facilitate customer access to live representatives by making that the first option on your call menu.
Websites and social media
Having a presence on a number of social media sites, as well as your own business website, makes it easier for customers to contact you for a solution to their problem. There's a catch though: you actually have to be present with your online presence.
Simply filling out your profiles is not enough to impact your customers' satisfaction. You need to engage your customers online, solicit their opinions, and respond to their comments and complaints in a timely manner. Otherwise you'll end up with a profile full of bad reviews and no solutions in sight.
Make sure that your website and online profiles have all your company contact information displayed prominently. If a customer has to bounce from your website FAQ page to your Facebook page and back again looking for your phone number, you're far more likely to end up losing their business than fixing their problem.
Specialised business software and online technologies may seem complex because they deal with large amounts of information and customer contacts.
However, the right technology, when utilised correctly, can help you streamline your customer support processes and improve your customer satisfaction.
About The Author

Megan Webb-Morgan is a web content writer for ResourceNation. She writes about small business, focusing on topics such as customer support. Follow Resource Nation on Facebook and Twitter, too!