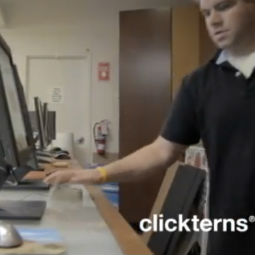 Viral videos.
Oh, I wish I had a dollar for every time I heard it said that a 'viral video is a part of the marketing plan'. I'd have about $724. That would buy quite a lot of coffee.
In answer to this constant refrain, Canadian agency John Street, created a viral video, ironically about viral videos.
The agency is knowing for their brilliant, funny and not-very-serious take on internet marketing. This gem is no different. It's another excellent piece of comedy that has, yes, you guessed it, gone viral.
It's clocked around 55,000 views in the past four days.
As so elegantly summed up in the video, pretty soon, we won't even need viewers to make videos views go viral. But, in the meantime, watch this.
Buyral – buying your way to viral video marketing success
[videoframe][/videoframe]
Need to raise capital? Want to become a more persuasive presenter? Want to master social media? Is it time to overhaul your website? Unlock the library to get free access to free cheat sheets and business tools. Click here for free business tools.