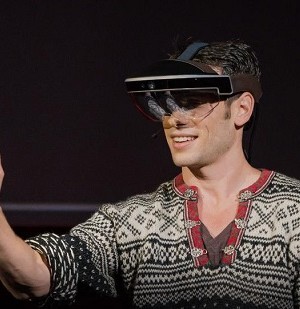 What if technology could connect us more deeply with our surroundings instead of distracting us from the real world?
The future has been tied to the further development of virtual and augment reality. Whereas virtual reality offers a completely non existent interface, augmented reality adds to what is already in the environment. Think Pokemon Go.
With the Meta 2, an augmented reality headset that makes it possible for users to see, grab and move holograms just like physical objects, Israeli techpreneur Meron Gribetz hopes to extend our senses through a more natural machine. Gribetz took to the TED stage to demonstrate the reality-shifting Meta 2 for the first time.
Need to raise capital? Want to become a more persuasive presenter? Want to master social media? Is it time to overhaul your website? Unlock the library to get free access to free cheat sheets and business tools. Click here for free business tools.