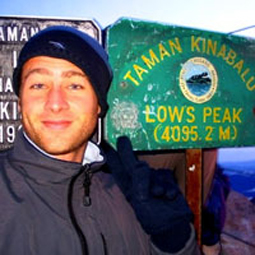 Back in September, my MailGuard colleague Kevin Reed and I popped along to Super Connect September – a marketing and networking event jointly hosted by Anthill and Green Ant Marketing. We didn't know what to expect as we stepped out into the unknown but we were on the hunt for some juicy marketing insights.
James and Antony along with a host of excellent guests didn't disappoint. Here are some of the most nuggetty takeaways.
Be the hub. Be the cure.
This was by far and away the overarching concept of the day.
Contrary to what you'd like to think, your prospects don't want you to sell to them all of the time. For the most part, they don't give a damn about your latest product or the bells and whistles it has. They'd much rather you listen to them and attempt to help them out based on their situation.
By providing valuable information and education about your field (effectively "being the hub"), you can almost guarantee that they will turn to you when they need your help ("being the cure").
Twitter, Facebook, YouTube and LinkedIn are powerful tools which you can take advantage of to become the hub.
More businesses should be taking advantage of the storytelling power of video
If small and medium businesses had any doubts about video getting to the heart of an idea, they pretty much disappeared after the presentation of Damian Blumenkranc from Creativa Web Videos.
It's hard to beat the reach that video gets. YouTube is not just in the top few visited websites in the world; it's also the second most important two search engine, ahead of Yahoo and Bing.
A video can speak more than the thousand words a picture musters up. And if your video contains first hand experiences of your customers and their biggest problems are solved, there's nothing more powerful.
Have a look at the video produced for BikePark.com.au and see just how powerful a medium video can be for your business.

Know what your brand stands for
Personal branding expert Ben Angel  really captivated the audience at the event. But in between the laughs, he delivered chestnuts that each and every business must be able to realise.
Using examples of Apple and Virgin, Ben demonstrated how the best brands are known time and again for just a few things. And they're not afraid to tell the same story thousands of time over. Australia's love affair for Apple is because it is cool, functional, and beautifully designed. Meanwhile Virgin is known for being sexy, cheeky and fun.
What's more, Virgin demonstrates how being a contrarian can be a huge draw towards a brand. It manages to pull off an almost anti-establishment image, whilst being firmly in the establishment.
If you can't name three things that your business is widely known for, then you need to intensify your brand message.
Why you want to be a super connector?
One of the biggest takeaways of the day was the enormous value you can derive from becoming a "super connector."
A super connector refers to somebody who brings together two parties that both benefit from doing business together. Such a selfless act actually can drive so much value back into your business. It relates back to the "be the hub, be the cure" concept.
By helping businesses connect with each other and being widely known as a super connector, you'll be the first person businesses turn to when they have a problem that arises in your area of expertise.
After all, you are the number one source of competitive advantage for your business and businesses are more likely to trust someone they know and trust.
How to execute the perfect high five
One of the wackier moments of the day came when James shared the secret to the perfect high five.
The number one cardinal sin you can commit is aiming for the hand. Instead of going for that unpredictable moving target, focus your aim on the stationary target of the elbow. For ultimate satisfaction, cup your hand at the top of the arc and hear the triumphant sound of palm on palm.
Top Gun shows us the way with a perfectly executed high five.

David Siddall attended Super Connect September and works for MailGuard – helping businesses with proven IT security services (http://mailguard.com.au/).