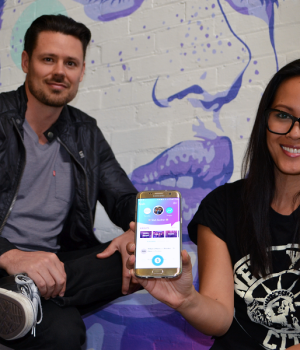 Finch, 'a financial app for your social life' has secured $2.25m in seed funding just three months after launch. Earlier this year, the Melbourne-based fintech won Best Product Demo at the No. 1 fintech program in the US, Envestnet | Yodlee.
Finch, which is live on Android and iOS across Australia, combines social payments and spending insights to bring the most frequent financial activities of millennials in one place, while helping build financial awareness.
Founded in 2016, Finch is a fintech startup with a vision to reimagine the consumer finance experience. Its first product, "a financial app for your social life" combines social payments and spending insights to help young Australians build their financial confidence by helping them understand their current social spending habits.
Finch allows users to pay and request money instantly and securely without BSBs, run tabs in groups to track shared expenses (think house mates or travel mates), split bills fairly, and get actionable insights to improve spending and saving habits.
The startup raised capital in just six weeks from a strategic investor and Australian VC in a round that was oversubscribed, and will look to raise a $10-$15M Series A next year.
Finch will be using the funds to complete product market fit, scale product development, grow its Melbourne-based team and accelerate customer acquisition.
Co-founder, Shahirah Gardner recently participated on various panels at this week's Collab+Collide Summit as part of Intersekt Fintech Festival, Nov 2-3.
Finch is available for free download on iOS and Android in Australia and is supported by Pin Payments and NAB.
See how exactly Finch works