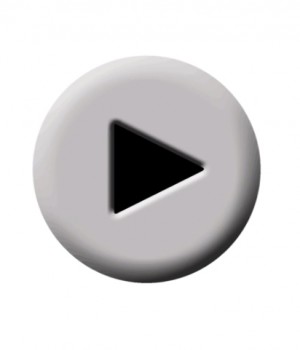 In the last few years, the use of video marketing has grown from a few businesses occasionally including it on their website, to an essential, competitive tool that can streamline operations and quickly promote a brand.
Video marketing has taken over marketing in a big way, and since 2011 it has gained momentum and has started a video revolution!
Why is that the case?
Well, quite simply, most of us grew up with a television around in one form or another. In fact, many of us were probably huge TV fans (and some currently are still) at one point in our lives.
The pure entertainment value made it so addicting and for a while, it was green pastures for television advertisers.
Although many of us are not longer tied to the TV set, which perhaps has been replaced by our computers, laptops and mobile devices, video is still present in these newer mediums.
Another key factor, is the popularity and accessibility of video sharing websites, such as YouTube and Facebook.
Leading companies of all sizes are embracing this shift and making video a central part of their online marketing campaign. With an abundance of content pushed to consumers and employees every day, a well crafted, succinct video allows your brand or message to stand out from the crowd.
People's preferences are moving over from text and audio to video, to the point where you may be at a disadvantage if you are not using video today.
Now, the majority of people enjoy watching videos as they are more interesting and engaging than reading, and thus more effective for experts to use for promotion.
Video marketing is going to get bigger, more important and be more influential to you, your credibility, your business and your brand, no matter what your position is or product is.
If you need to reach an audience, especially in large numbers and via online methods, then video marketing is the right marketing campaign to adopt.
If you are still reading this article and thinking whether or not you should use video to showcase your product or service? Well, these statistics speak for themselves!
Over 90% of internet traffic is now video.
Videos are a cost effective way to market and showcase products, services, training material
Videos dramatically increase brand awareness and credibility.
Videos increase your chance of being higher ranked with search engines (such as Google) by 53 times.
Video is 6 times more effective than print.
65% of the world's population watch online videos everyday.
Whilst video marketing can be a powerful marketing tool, only a well-produced video can get you the results you are looking for. To gain a deeper insight into the topic I recently caught up with Edgard Neves from Bondi Films.
Below he shares five simple, yet effective, steps you can take to ensure your video is not only informative but engaging and memorable.
1. Content is king
Great customer testimonials can be translated into video, giving your prospects an easy way to see the benefits of your product or service.
For complex products, a quick video overview can be a simple, engaging way to help your prospects learn more about your offering.
Got industry or other relevant knowledge your customers and prospects would be interested in? Share it by video.
2. Create a plan for your video
A great plan for your video will produce a better end-result and will help streamline the actual filming process, in addition to making your actors (whether you choose to use paid actors or employees) more comfortable.
Map out the flow of the video, being sure to include an introduction and closing.
You'll also need to determine if the video should be pre-scripted, or if you will allow the actor to ad-lib around your general guidelines.
Keep in mind that the ideal video length is less than 5 minutes. Shorter is always better to get your message across. Less is more!
3. Have a purpose
Make sure you stick with the initial purpose of the film.
To determine your purpose ask yourself: what outcome am I hoping to achieve with this film? How does this film relate to my overall project or organisational aims?
This is why a well designed brief is critical to the success of each project.
4. Have energy
People who demonstrate passion and energy on camera are more likely to hold a viewer's attention than being monotone and dull.
Just watch any stand-up comedian and see how his or her energy affects an audience. Make sure you get the right person to represent your business.
5. Broadcast your video
Create a Google Video, a Youtube or a Vimeo Chanel to hold all your business videos.
Then, communicate about it to customers and prospects, through social media tools like Twitter, Facebook, and your corporate blog. Train your sales team to share the video link with customers, and include the link in email communications.
Keeping a video library on your website makes it easy for interested prospects to view relevant content. Word-of-mouth can play an important role in sharing your video – when you have created the right engaging content, customers and prospects will be happy to share your video with others.
Make your videos increase your reach and grow your brand for you. If you are using a well planned video on your website, you'll be able to connect with your audience, 24 hours a day, 365 days a year almost as if you were there!
The writing is literally on the wall; video marketing is the future of marketing online.
With the ways to access information changing, getting your message out there can be tricky. From experts who are just starting out to veteran internet marketers who are launching their next and greatest product, using video marketing to promote yourself will give you a boost to your business.
Alex Pirouz is an Entrepreneur, Author and Business Mentor who assists companies successfully start, grow and exit their business. Connect with Alex on LinkedIn.