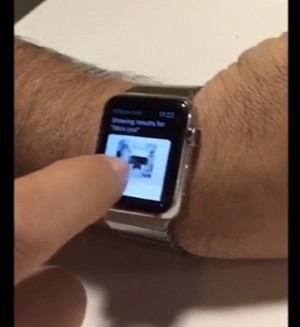 Hey. Look. It's happened to the best of us right? Late night, perhaps wine was involved, and suddenly, there's a whole bunch of stuff that you've bought that you probably didn't need.
Well, now you can do this directly from your Apple Watch!
As there are still only a few in market and on wrists, there are some great live demo videos floating around.
And, I do recommend you watch them, if you don't have one on your wrist. Why? Because you need to understand how these devices are going to change the expectations of customers. Simple as that.
But, back to this live demo video. It starts off as you'd expect but, very quickly, it turns into an accidental purchase video.
So, one thing is for certain. It's very easy to shop from an Apple Watch!
Accidentally ordering from Amazon during an Apple Watch demo
[videoframe][/videoframe]
Need to raise capital? Want to become a more persuasive presenter? Want to master social media? Is it time to overhaul your website? Unlock the library to get free access to free cheat sheets and business tools. Click here for free business tools.