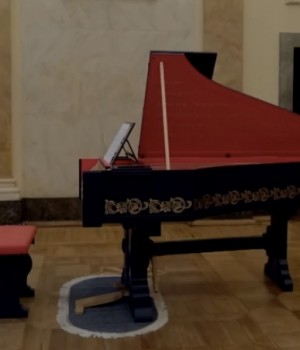 Da Vinci was one of the world's greatest inventors.
Recently, several of his genius creations have become reality. His version of a helicopter, for example.
Now, we have his viola organista, an instrument that is a cross between a piano and a viola. Da Vinci invented it somewhere between 1488 and 1489.
A Polish concert pianist who is also a competent instrument-maker, took it upon himself to interpret Da Vinci's plans. This is the result.
Da Vinci left the world with a great legacy. His prolific creation of inventions has been the inspiration to many an entrepreneur. Which of his inventions will inspire another creative soul to interpret his ideas for our times, let's wait and see.
For now, hear music as it could have been played 500 years ago, if Da Vinci had the time to build as well as document his ideas.
Viola organista made by Sławomir Zubrzycki
[videoframe][/videoframe]