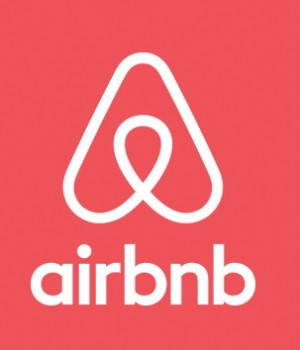 What do Airbnb and Uber have in common, besides being two of the most hyped about start-ups?
If you haven't already heard, they're partnering with Concur, the world's leading provider of spend management solutions and services.
What this really means is that Airbnb and Uber are busy courting the business traveller. And why not? Corporate travel is estimated to be a $1.12 trillion industry, and a lion's share of the hospitality industry.
Bringing Collaborative Consumption to the Business World
Collaborative consumption will no longer be the domain of personal travel and leisure. With the expertise of Concur, business travellers can now book their trips and complete their expenses, while finance and travel managers maintain greater accuracy, visibility and manageability.
"This new generation of platform partners reflects the transformation taking place for today's business customer," said Tim MacDonald, executive vice president at Concur. According to him, the partnership and building of a connected platform would radically improve the experience for the business traveller.
Unleashing the great potential in corporate travel
One may be surprised that business travellers would be interested in providers such as Airbnb and Uber for their business trips. After all, corporate travel is often associated with high-security (and sometimes, high-class) hotel chains and transport companies.
However, there are definitely segments of business travellers who have no qualms booking lower-cost accommodation despite the potential risks that come with putting up in a stranger's home. Think freelancers, small businesses, and the budget conscious company.
According to Concur, the number of transactions for Airbnb captured in Concur expense reports this year is 27 times that of last year. In addition, Uber sees a five times year-on-year growth in ridership captured in Concur expense reports.
It's not just the two start-ups that are interested. Big names such as United, Marriott, IHG and Avis have also added themselves to the Concur partner list to bring seamless connections to their customers for direct bookings and spend management.
How exactly is Concur 'seamlessly connecting' users for Airbnb and Uber?
Concur TripLink, a tool that collects information about business travellers' booking activities, would be integrated with Airbnb later this year, enabling employers to gain full visibility into each booking to ensure Duty of Care requirements are met.
As for Uber, through the Concur platform, Uber's business customers would be able to request, ride, pay, and automatically expense – all from their mobile phone. This gives customers a lot more visibility into their ground transportation spend.
And just to sweeten things up, American Express is partnering with Concur and Uber to enable American Express Corporate Card Clients in the US to automatically enroll their employees to capture Uber receipts within Concur and have immediate visibility into the spend. This three-way integration between the Concur platform, Uber and American Express will be available this fall.
It seems like behind every successful start-up is an equally successful partner.