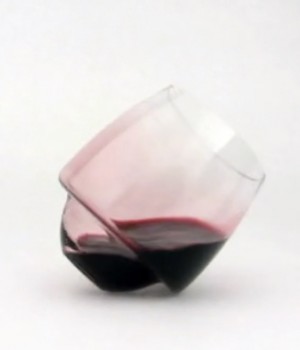 Design isn't just about images and graphics.
Some people still think that design is visual. When design is, well, everything.
We design solutions to problems.
Here's an example. I had a white couch. Notice my use of past tense. I had it long before I had a child, boyfriend and friends with puppies coming to visit.
It still remained mostly white.
That was until one late night when, the aforementioned boyfriend, fell asleep on it, balancing a glass red wine on his chest.
The couch now has strategically placed blankets on it when friends visit.
If he had this glass, this very well designed glass, I wouldn't be saving up to re-cover the couch.
See. Design matters.
Saturn Wine Glasses
[videoframe][/videoframe]
Need to raise capital? Want to become a more persuasive presenter? Want to master social media? Is it time to overhaul your website? Unlock the library to get free access to free cheat sheets and business tools. Click here for free business tools.