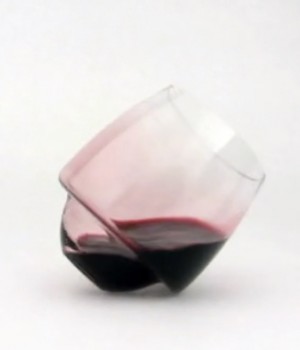 Design isn't just about images and graphics.
Some people still think that design is visual. When design is, well, everything.
We design solutions to problems.
Here's an example. I had a white couch. Notice my use of past tense. I had it long before I had a child, boyfriend and friends with puppies coming to visit.
It still remained mostly white.
That was until one late night when, the aforementioned boyfriend, fell asleep on it, balancing a glass red wine on his chest.
The couch now has strategically placed blankets on it when friends visit.
If he had this glass, this very well designed glass, I wouldn't be saving up to re-cover the couch.
See. Design matters.
Saturn Wine Glasses
[videoframe][/videoframe]