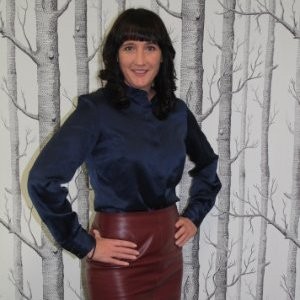 Formerly an orthopaedic and sports rehabilitation physiotherapist in private practice and public hospitals, I launched Bockers & Pony in April 2004.
The business started from my house and operated out of the spare room, which turned into the dining room… and the hallway.
Today, Bockers & Pony is a successful national business, operating from Melbourne and delivers over 15,000 hampers and gifts each year.
Here are my top eight tips for starting a business:
1. Solve a real problem. Concentrate on the why, not what.
People often ask me what I did before starting Bockers and Pony and the answer always raises eyebrows. My background is in orthopaedic and sports rehabilitation physiotherapy. This was my profession for 10 years before establishing Bockers and Pony in 2004.
"How did you go from being a physiotherapist to starting an online gift and hamper company? It is an unlikely change of career!"
From an early age, I always knew that I wanted to start my own business. I had lots of ideas; none that were particularly sound.
It wasn't until I discovered a problem that I could solve, that I knew what I was going to do. Starting a business is first and foremost about solving a problem.
I went about solving my own problem. When I moved interstate from Brisbane to Melbourne, there were limited options in the online space to send a beautiful gift that my friends and family would actually love. The gap in the market was easy to identify.
Bockers and Pony was created to provide a high quality, premium gifting solution, immaculately presented, delivered Australia wide and ordered online.
2. You don't need to know everything but get help with the parts you don't know
I had no formal business experience. As you can imagine, there was a lot to learn.
Working in hospitality throughout University and as a physiotherapist, I knew that I had a deep understanding of what exceptional customer service looks like. Bockers and Pony is sharply focused on impressing, pleasing and surprising our customers everyday.
I also knew that I had passion in spades, great communication skills and a 'can do' attitude. I knew I needed to fill in some pretty big gaps so I studied Entrepreneurship and Innovation at Swinburne University.
After a year and a half, I felt the confidence to get started. I sought help with business accounting and applied a love of learning to all the things I had no idea about.
A mindset of creative curiosity is key.
3. Try something. See what happens. Learn the lesson. Commit to change. Repeat.
I have always been quite a detailed person.
Creating a product range of gifts and hampers is pure joy for me. It is a creative outlet. It involves product research (shopping!) and trying to understand what customers really want.
I have learnt that what I love is not always what our customers want. We tune and improve our range of hampers constantly. The winners stay and are re-invented; the poor performers become lessons.
4. To create a brand you must be consistent and stay focused
Bockers and Pony has always been positioned at the higher end of the market and we have not wavered. Some competitors use low quality items in their hampers.
I think our customers are discerning and particular enough to notice these moves. We are committed to quality and know that everything in our range has been tried and tested.
5. Be ready to fail quickly
I have made so many mistakes along the way. It is important for me to acknowledge the contribution of my tears of frustration/failure/exhaustion to my success.
I always thought that successful people were just successful! It's not until you delve into an entrepreneur's story that the themes of failure and adversity shine through.
I find stories of other entrepreneurs truly inspiring. The tougher the journey the more inspired I become. Soak up those stories. Adversity makes you stronger.
Over the years I have managed to re-frame failure as learning.
I have become a very resilient person. This means that I can move faster, achieve more and recover from failure quickly. Give no credence to negativity, just pick yourself up and move on.
I have tried to bring this into our culture and encourage my staff to love learning, reframe failure and become resilient.
6. Celebrate the wins
I have always loved a celebration. Being grateful for the people in my life has given me a sense of joy and happiness. So even when the wins are small, you will find me handing out the high fives! It is important to me that my team is happy, healthy and loves the work that they do.
Our collaborative culture keeps us flexible and that means that we can get things done really fast. We stay happy by acknowledging the wins and how they relate to our goals and vision. Take the time to celebrate the win.
7. Move with the times
When Bockers and Pony was established in 2004, online businesses weren't trusted like retailers. We had to seriously persuade brands to even sell to us.
This has changed significantly over the last 11 years – we now regularly see disruption to businesses that fail to move with the times. Advancement and changes in the digital space are rapid. Our challenge is now to stay abreast of the changes.
8. Opening yourself to others is key to growth
Welcoming an investor into your life requires fortitude.
With a fuelled passion for getting some expertise to grow fast and expose the brand, the timing was just right for me to bring in an investor last year.
James Stevens showed interest in my business over the years and in 2014 invested in Bockers and Pony. For the last two decades, he has developed leading florist businesses in Australia and abroad. He now owns the Roses Only businesses in Singapore and the UK.
James therefore brings a wealth of experience, brand building prowess and commercial acumen to our business.
Bringing him into our business has resulted in super-charged growth over the last year. We are highly motivated to grow fast, gain market share from competitors and expose our brand to more Australians.
Leonie Henzell is the founder and Managing Director of Bockers & Pony.