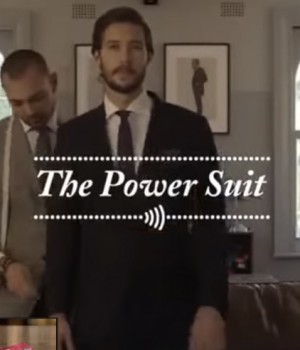 M.J. Bale has teamed up with Queensland's Heritage bank to create the ultimate wearable tech. If you're a bloke, that is.
This Australian merino and cashmere suit has built-in Pay Wave in its sleeve. So, in theory, you can shout lunch to your colleagues with a wave of your arm.
One tip, don't leave your jacket at the bar, it may keep buying drinks in your absence.
[videoframe][/videoframe]