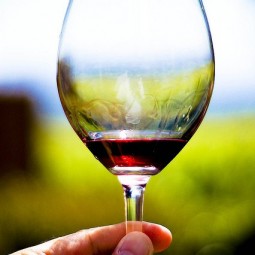 The horizon really looks quite bright for the start-up community of Australia, I must admit. I mean, how can it not be bright when one of Australia's top online shopping groups, The Catch Group, has recently marked the launch of its start-up incubator program, Sketchbook Ventures in true entrepreneurial style?
How? Well, they successfully sold their first investment; online wine deals site Vinomofo, to a consortium of private investors for an undisclosed sum.
Vinomofo founders, Andre Eikmeier, Justin Dry and Leigh Morgan still maintain a majority stake in Vinomofo and will lead the business through its next phase of growth. Applause all round!
The Catch Group invested in the wine deals start-up in March 2012 and eighteen months on, the wine site has delivered four-times growth and amassed a membership base of nearly 200,000. I'll drink to that! Oops… I hope my boss didn't hear that. It's still working hours. (Editor's Note: You keep forgetting, I read everything you write!)
"What drew us to Vinomofo was the strength of its founders' pitch. They had a unique take on the wine sector with their curated and community driven approach, backed up with strong supplier relationships. They knew wine and we knew online retail and how to build and scale online businesses. It was the perfect match," said Hezi Leibovich, co-founder of The Catch Group and SketchBook Ventures.
How did Sketchbook Ventures and Vinomofo meet?
Leibovich notes that at that stage the idea for an incubator program was not fully formed saying, "We had been toying with the idea of investing in complementary businesses or digital startups which we could grow as an extension of The Catch Group, however the detail had yet to be locked in."
Over the next 18 months, Vinomofo was rapidly inducted into The Catch Group through a comprehensive incubator program, integrated marketing with cross promotion of the new business to the group's 3.5 million members and full access to the group's vast resources in supply, technology, production, warehousing and fulfillment. Sounds like tough entrepreneurial boot-camp huh?
"Vinomofo proved to be the perfect test case to provide the learning we needed to build out the Sketchbook program. We now know we have a solid model in place that not only accelerates new businesses, but importantly ensures that when they exit the program they have a pathway to sustainable growth in place," explained Leibovich.
What next for Vinomofo after Sketchbook Ventures?
Vinomofo's future will continue to be highly customer-centric and social. It will also see the online retailer merging content with commerce in a big way.
"Social commerce has been key to building our community and driving sales. Going forward we will be rolling out a number of new initiatives to better engage our market, based around video content, articles, and education. But, we'll use real language, without all the bowties and BS often associated with wine," explained Vinomofo's co-founder and CEO, Andre Eikmeier.
Eikmeier says his biggest learning from the Sketchbook program and working with The Catch Group was the importance of taking a long term view.
"The Catch culture – it's all about product. Invest your marketing efforts in your offerings, not in acquiring new customers but making your site and your products and your deals the best and people will value you and tell their friends about you. It's real and it's sustainable," Eikmeier said.
"We all want to build a multi-million dollar business in a short space of time, but if you have to keep raising funds to cover the cash burn of huge marketing spends on acquisition, then your business is not ultimately successful," he added.
Sketchbook Ventures is open for business and taking applications for its program, so are you interested? Then please do contact [email protected] for more information. Who knows, you could be the next Vinomofo!