An emerging player in the Australian medicinal cannabis market, Greenfield MC, has established a team of leaders from the medical and pharmaceutical worlds, securing the expertise of world-renowned oncologist Dr Sree Appu and high-profile sports doctor Dr Ben Barresi, alongside former pharmaceutical senior executives, including Katy Williams Day.
Dr Appu, a leading figure in clinical oncology and the recent Clinical Head of Urology at Monash Cancer Centre, brings many years of experience to Greenfield MC in his role as Chief Medical Officer.
Other members of the Greenfield MC Medical Board include Neurologist Prof. Robert Iansek OAM, Psychiatrist A/Prof Ajeet Singh and ICU Specialist and Anaesthetist Dr Dharshi Karalapillai.
What does this role mean for the new CMO?
Dr. Appu has been avidly following the growing body of research in the medicinal cannabis area and is excited to have a leading role in what comes next.
"It's an emerging market with numerous opportunities, and now that medicinal cannabis is available for both research and clinical purposes here in Australia, we are seeing it lose some of the stigma and being recognised as a form of treatment in cancer management, palliative care and other areas," explains Dr Appu, who is also Chairman of Greenfield MC's Medical Board.
"At Greenfield MC, we are in a unique position to conduct ethical and clinically based research on the therapeutic benefits of medicinal cannabis as well as provide affordable access for patients.
"We are doing so backed by a team of highly experienced medical professionals, pharmacists, former pharmaceutical executives and lawyers who have the ability to develop the best therapeutic options based on clinical research, who understand the intricacies of bringing a new drug to market, and can engage in market research product development."
Who else has the startup brought on board?
Dr Barresi is a GP with special interests in sports, occupational and addiction medicine who has held key positions in the AFL as a team doctor, primarily with Carlton Football Club, has seen many patients benefit from the use of medicinal cannabis, including for pain relief and management of mental health conditions, and is eager to improve the way treating doctors and health providers are able to access medicinal cannabis for their patients.
He said, "Greenfield MC has assembled a team of highly regarded and well-respected health professionals from a variety of medical and allied health disciplines.
"I believe their knowledge, experience and ability to interpret the medical literature, as well as their intimate understanding of the healthcare system, will be of enormous benefit in helping patients to access effective medicinal cannabis treatment options."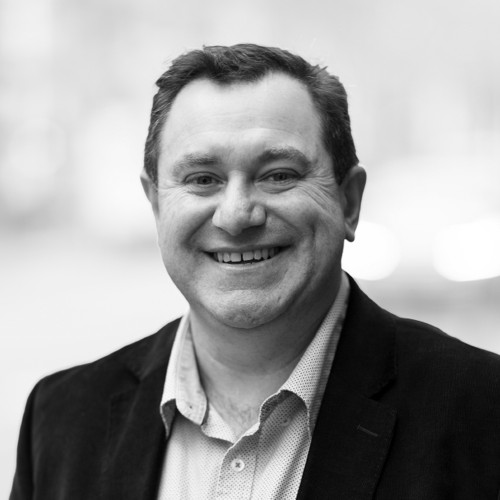 From the pharmaceutical industry comes Katy Williams Day, who is leading Greenfield MC as Chief Operating Officer.
Day has previously worked at Pfizer, Genzyme, Sanofi and Merck in various senior leadership roles, as well as an ASX-listed medicinal cannabis company.
As a pharmacist, her background spans more than 20 years in the medical and pharmaceutical industries. She has extensive experience in compliance, regulatory affairs and new product introduction, as well as an in-depth understanding of the TGA.
She has strong links with the medicinal cannabis industry in Australia and overseas and has witnessed the many benefits of its uses through her work with a range of patient advocacy groups.
"The key advantages of medicinal cannabis, from what has been demonstrated so far, are the positive benefits for patients with unmet medical needs or where standard regimens have not provided patients with a successful outcome"," says Day.
"Coming from a pharmaceutical background, we believe that focusing on providing affordable access to medicinal cannabis, supporting education programs and ongoing research and development efforts are the areas where Greenfield MC has the experience and most potential to help patients in need.
"We want to make sure that every Australian who needs medicinal cannabis can access and afford it."
What will set the startup apart?
Day believes that being able to navigate the complex Australian regulatory system will set Greenfield MC apart.
"There are a lot of barriers to the industry when you're supplying medicines and the approvals process is the biggest barrier of all," she explains.
"Our team has decades of experience working through regulatory approval systems, which gives us an advantage."
This breadth of medical and pharmaceutical knowledge has been brought together by the co-founders of Greenfield MC, Nicholas Hanna, CEO, and Arjun Chhabra, Chairman and President, both lawyers with experience across regulatory, drug and health law.
"Our aim is to be a leading producer and supplier of quality medicinal cannabis products in the Asia-Pacific region," says Chhabra.
"We purposefully set out to form a team with strong medical and pharmaceutical backgrounds.
"Their knowledge and expertise, combined with our joint ventures with global partners, mean we are poised to achieve vertical integration with low-cost cultivation and sophisticated distribution networks across multiple countries."
Adds Day, "It's all about providing greater access and more affordable healthcare to patients. We all started working in the medical and pharmaceutical industries because we wanted to help people, to have a hand in improving health outcomes and changing lives.
"We see medicinal cannabis as another avenue to offer people who have exhausted other treatment options, and we want to make sure that the products available to Australians are of the highest quality and lowest cost."

"Access, affordability and quality – that's what Greenfield MC is all about," finishes Dr Appu.

Greenfield MC will be launching a Series B investment round in late Q3 2019.
Need to raise capital? Want to become a more persuasive presenter? Want to master social media? Is it time to overhaul your website? Unlock the library to get free access to free cheat sheets and business tools. Click here for free business tools.