Queensland-founded tech company RedEye recently raised $10.4 million in Series B funding from a cohort of private and public investors, led by Energy Innovation Capital (USA) with a second round from the Business Development Fund (Australia).
The evidence supports the idea that startup job creation is more than just wishful thinking by the startup community, or jockeying for political position by our government ministers.
The funding will accelerate the launch of RedEye's new workforce mobility solution, RedEyeWFM, which aims to help the business grow its share of the projected US$320 billion global enterprise mobility market.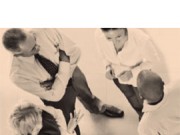 The Institute of Public Accountants has called for a review of tax rules that effectively treat employee share options as income and tax them accordingly in the year it is acquired, rather than on disposal. Such a regime drives innovation offshore, the group claims.
Here's one more Aussie startup – think of some as a caged bird – that seeks to fly. Brisbane-based tech startup RedEye Apps articulated...