Australian start-up DingGo, creator of an online platform for smash repairs, has announced plans to leverage a half-a-million-dollar matched grant to expand across Australia and beyond.
Australia's largest online craft beer retailer, BoozeBud, formerly known as BeerBud, has today announced its expansion into premium and boutique wines and spirits, adding hundreds of alcohol brands to its already comprehensive range of craft beers.
Confidence steadily decreases as women age and the biggest insecurities they have about returning to work relate to balancing work and family commitments and whether their skills and knowledge are up-to-date.
Adore Beauty, a leading Aussie online shopping destination for beauty products and cosmetics, recently its expansion into China via Tmall Global (tmall.hk)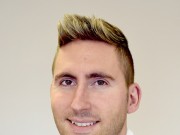 Former AFL ruckman Brad Moran's e-commerce start-up NoQ is helping over 70 independent Aussie supermarkets defend their try lines against the grocery giants
Australian health informatics company, Alcidion has raised $1.5 million in Series B funding from Blue Sky Private Equity, Allure Capital and Alcidion co-founders Ray...
Whoever would have thought of social media exclusively for seniors? Well, here it is from a Sydneysider, Andrew Dowling, whose worldview was transformed by a visit to China to study population demographics as part of his master's degree.
VisitVineyards.com has launched an iPhone app that brings its rich content to travellers. The online wine and food travel guide was once called "Australia's most comprehensive guide to regional wine, food and travel guide" by the Mornington Peninsula and received several other encomiums for blazing a new trail in this realm. So, the development of the app is in keeping with its reputation as a new media pioneer.
Senator Kim Carr, Minister for Innovation, has announced, together with Premier Lara Giddings, CSIRO's CEO Dr Megan Clark and Member for Denison Andrew Wilkie, that the Tasmanian ICT Centre will receive a $50 million package over the next five years to help Tasmanian's development of information and communications technologies.
As the rest of Australia contemplates a Startup strategy like Start-Up America, Tasmania has quietly been running its own show since 2009. "Tasmanian companies have the great advantage in the nimbleness of the size of the state. Competitors are more often friends and collaborators, State and Commonwealth agencies are open and accessible, and angels are often only a couple of degrees of separation away," says co-organiser of Startup Tasmania Dr Polly McGee.
This week's guest is Jarrod Ritchie, founder and chief executive of Tasmania-based TPI Enterprises, one of the worlds largest independent producers of legal opiate drugs. Having previously worked for GlaxoSmithKline, he has developed his own extraction process using an environmentally friendly water-based system whereas competitors use an older method employing chemical solvents. Mr. Ritchie has also been involved with Israeli botanists in developing a new strain of a more productive opium poppy.
The six best entrepreneurs from the Southern Region (Victoria and Tasmania) were named at the Ernst & Young Entrepreneur Of The Year Awards in Melbourne last Thursday night.