Using Swift, programmers are able to catch bugs far easier as well as writing code in a manner that is far simpler to understand. It is also much quicker to write in. It was introduced in 2014 and has quickly become more popular than Objective-C.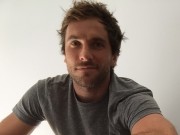 Melbourne delivery software start-up Swift has seen fast growth in the US, taking on loads of clients including a couple of medical marijuana distributors
Melbourne delivery software start-up, Swift launched their delivery management software that enables any business that delivers to offer real-time delivery tracking of their items.
On-demand delivery service Swift has announced a new partnership with online grocer Grocery Butler. The two Melbourne based start-ups have teamed up in an effort...