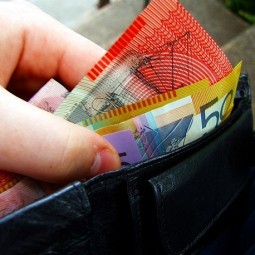 Last week, Federal Treasure Wayne Swan handed down his 6th budget. You surely heard. In fact, you're probably already completely sick to death of...
The National Broadband Network Company (NBN Co) has completed the first in a series of enhancements to the fibre optic network to help enable Australian businesses to make the most of high speed broadband. NBN for Business will allow service providers to offer businesses the ability to run up to 50 voice services over the fibre network. The service also offers extended levels of support for internet service providers, such as seven-day-a-week service and a one-hour response time to incidents. Jim Hassell, Head of Product Development and Sales for NBN Co, said: "NBN for Business offers service providers the tools to tailor packages for businesses, allowing them to make use of a host of new digital tools to increase productivity and maintain their competitive edge." "By embracing new technologies, Australian businesses can become more agile and responsive to their customers' needs, potentially lower their operating costs and open up new markets."
The Australian Government has developed a suite of free iPad apps which will enable business owners to create new business, marketing and emergency plans right on their iPads.
Is the Federal Government out of touch (and at odds?) with the country's single most important business demographic? That seems to be the finding of independent research commissioned by Telstra Business and the Council of Small Business of Australia (COSBOA) to gauge issues of importance to small business ahead of the return of Federal Parliament.
Despite acknowledging there's no way to predict its success, venture capitalists are "feeling good" about new White House initiative Startup America, according to the Wall Street Journal. So, when can we expect the launch of 'Startup Australia'?