Here is Don Tapscott, demystifying this world-changing, trust-building technology which, he says, represents nothing less than the second generation of the internet and holds the potential to transform money, business, government and society.
Expecting a raise this year? Indeed, you are in good company. A new report shows that Aussie workers are among the most confident in the world that they will receive a pay raise in 2013, with three-quarters of those surveyed responding that they expect to see mo' money as the year unfolds.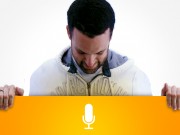 PreneurCast is a marketing podcast. Author and marketer Pete Williams and digital media producer Dom Goucher discuss entrepreneurship, business, internet marketing and productivity. Normal 0 false false false MicrosoftInternetExplorer4 /* Style...
It also found the majority of respondents (65%) were prepared to throw away at least $20 instead of having to chase a friend for the cash, with some saying they would even risk $100 to avoid the awkward follow-up. Money is tight for everyone right now but for some reason, Aussies still find it awkward, annoying, frustrating or even too risky for their friendships to chase friends for cash.
This may sound like a broken record, but if you do not have a clear business plan, you are already setting yourself up for failure. A business plan could be just a couple pages long that describes what you would like to do and how you would want to do it. The important thing is that it will show how much you are willing to spend and how much profit you are planning to make and how long you plan on surviving before you break even. A business plan is like a road map not a prediction of the future.
Last year, on a dive boat, I met an onion salesman. True story. He was a newly qualified diver, and about to embark on a massive, life changing path. And, it wasn't about the money he was going to make. It was about doing what he wanted to do.
I used to hear my lawyer friends being bailed up for free legal advice at parties, and think, 'Wow, that's rough". However, recently, my physiotherapist began to quiz me for free marketing and strategy advice - during treatment. Oddly, I still had to pay his bill.
It's one thing to have a great idea that could potentially make you a lot of money or serve a social purpose, but it's another to get that idea off the ground. To transform your idea into reality, you will need determination and, just as importantly, you will need funding.
"If you're given a choice between money and sex appeal, take the money. As you get older, the money will become your sex appeal." — Iconic American actress Katharine Hepburn
We all want the best for our families, and building successful companies is one of the best ways to provide for them. But while you're off establishing your empire, will your kids turn into spoilt ingrates?
The Federal Government has just launched a new grant for third party service providers to help small and home based businesses with: • 'free or low cost' IT skills development • training and mentoring services • improved web presence and e-business capability Funding is available up to $500,000.
Reminiscent of the Simpsons episode where Homer has a $1 billion note until it is stolen by Fidel Castro, US Federal authorities have seized 250 bogus $1 billion notes in a Los Angeles raid. The notes, which bore the portrait of President Grover Cleveland, were believed to be modelled on actual $1,000 notes from the 1930s. Rumour has it that the notes will be used to relaunch the hunt for weapons of mass destruction in Iraq.