Scott Morrison delivered his second budget in May and there is barely a ripple in the water. No huge sweeping reforms, no budget emergencies, it was almost a non-event.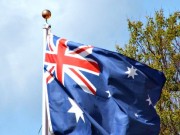 The Australian Government is required to produce an Intergenerational Report at least every five years that assesses the long-term sustainability of current Government policies...
The latest ABS Labour stats for Australia are out, and (relax!), there's good news. Labour, according to the released statistics, shows significant increases in jobs...
A separate survey of 1000 Sydney workers by the Grill'd hamburger chain found employees were clocking up an extra week's worth of unpaid work each year by skipping lunch breaks. Almost a third cut short their lunch breaks for fear of getting into trouble with the boss.
54% of Australian workers admit to falsifying sick days in the last 12 months. 73% of those admit they do not feel guilty. Whilst 82% of employees who take sickie days say they will do it again. I bet many of you will be summoned to explain yourselves when your bosses read this.
Gap a Job – a new, innovative casual job network that helps people find and advertise casual work is here. Focusing on small to medium size business, this fresh start-up aims to facilitate the relationship between employers and casual workers.
As Victorians head off for the Labour Day long weekend, this video -- shot by a tourist in Khulna, Bangladesh in 2008 -- is a good reminder that the concept of hard work is relative. You might feel like you've moved heaven and earth with the sweat of your brow this week, but it's unlikely you'd call transporting 22 bricks on your head just another day at the office.