If you look back to the pre-millennial time before 1980's, there were as many dreams and talents as now. Since then, technology, the Internet and smartphones democratised opportunities and brought them closer to those with the dream to do more, especially the youth.
Award-winning innovator iVvy has released the ability for organisers to now experience 3600 3D tours and floor plans for venues on the marketplace
Disruption has become a deep-rooted part of the start-up vernacular but keeping pace with disruptive innovation and staving off new competition is not easy
Online restaurant reservation company, Dimmi has partnered with iVvy, an online event marketplace, to fill thousands of unused Aussie restaurant spaces
Award winning event tech start-up iVvy is revolutionising the events industry by centralising function spaces and group accommodations for the first time ever in Australia on its new Marketplace platform.
Forming Circles Global (FCG), headed by Renata Cooper, has launched in Australia as a unique angel investment organisation created to predominantly fund local and global women-led/founded tech start-ups.
The events industry has always adapted to new technology early. Holograms, laser light technology, beacon and geo-location based activity, live polling and several other...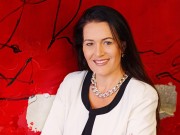 Brisbane based event management software solutions provider iVvy, announced the launch of the world's first real-time booking platform for the hospitality and MICE industries...
"I know it's going to sound corny," James Greig admits, "but the highlight of my day is when I hear success stories from businesses that are using my products." The 29-year-old Queenslander's products are about helping businesses help themselves -- knowing their market, sprucing up their brand, hooking their customers -- and doing it through consolidated, software-as-a-service platforms.