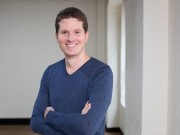 SafetyCulture, the Australian technology company that has enabled more than 30 million safety and quality inspections at companies including Coca-Cola, Hilton, and Qantas, recently announced it has raised $AUD 30 million
The Exchange Group recently rebranded as Marketplacer and raised approximately AUD$10 million from private investors including David Paradice and Gerry Ryan
I don't know about you, but I'm looking forward to having 5G, in fact all the Gs, available on the cloud. The team at The Onion have woven their comedic magic and taken aim at HP, the cloud, Gs and CD-ROMs. The cloud must be getting pretty darn full. I mean, every second person you talk to is building something on the cloud, putting something on the cloud or building their own private cloud, which is very Rolling Stones, if you think about it.
Way back in the mid-1970s, when dinosaurs still roamed Melbourne's outer suburbs, Steve Wozniak said to his HP boss something along the lines of 'I've had this great idea: personal computers in every home.' HP boss, in turn, said words to the effect of 'Pfff. If that ever catches on I'll eat my highly-flammable, synthetic safari suit.'
Despite acknowledging there's no way to predict its success, venture capitalists are "feeling good" about new White House initiative Startup America, according to the Wall Street Journal. So, when can we expect the launch of 'Startup Australia'?