Home
Tags
Australian start-up
Tag: Australian start-up
The question that is all too often asked is this – does an Australian start-up need to move to The Valley to be successful?
Sail has developed a unique algorithm that harnesses big data in real-time to offer fully customised lending decisions. In a matter of minutes, business owners can apply and receive a loan offer that is tailored to meet their needs.
MadeComfy is a short term property management specialist committed to providing property owners with the highest quality, hassle-free, hosting service in the market. It makes hosting effortless whilst property owners earn the rental income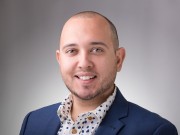 Australian start-up incubator Tech Pilot Fund are hosting a weekend-long hackathon event in Sydney with a difference. The event is the initiative of Tech Pilot Fund founder and CEO Simon Anquetil to help foster a healthy start-up scene in Australia and reinforce the crucial role of women in the tech industry.
As many companies world over still try to enter china Australian tech start-up FLYWELL is saying, "We're in! So where are you at, Google and Facebook?"
Australian start-up, Meeco, has opened an office in Europe off the back of an A$3.2 million seed funding round from a syndicate of private investors
Grana, an online clothing retailer creating luxury fabrics and wardrobe essentials at guilt-free prices, has secured an additional U.S $3.5 million in seed funding...
Aussie tech start-up Epic Catch has launched, promising a a new way to try something new, with someone new and flourish this Valentine's Day!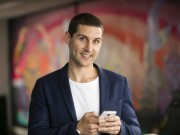 Aussie start-up Unlockd is now available in the US thanks to a deal with Boost Mobile, a Sprint Telecom company as well as partnerships with Twitter & Yahoo